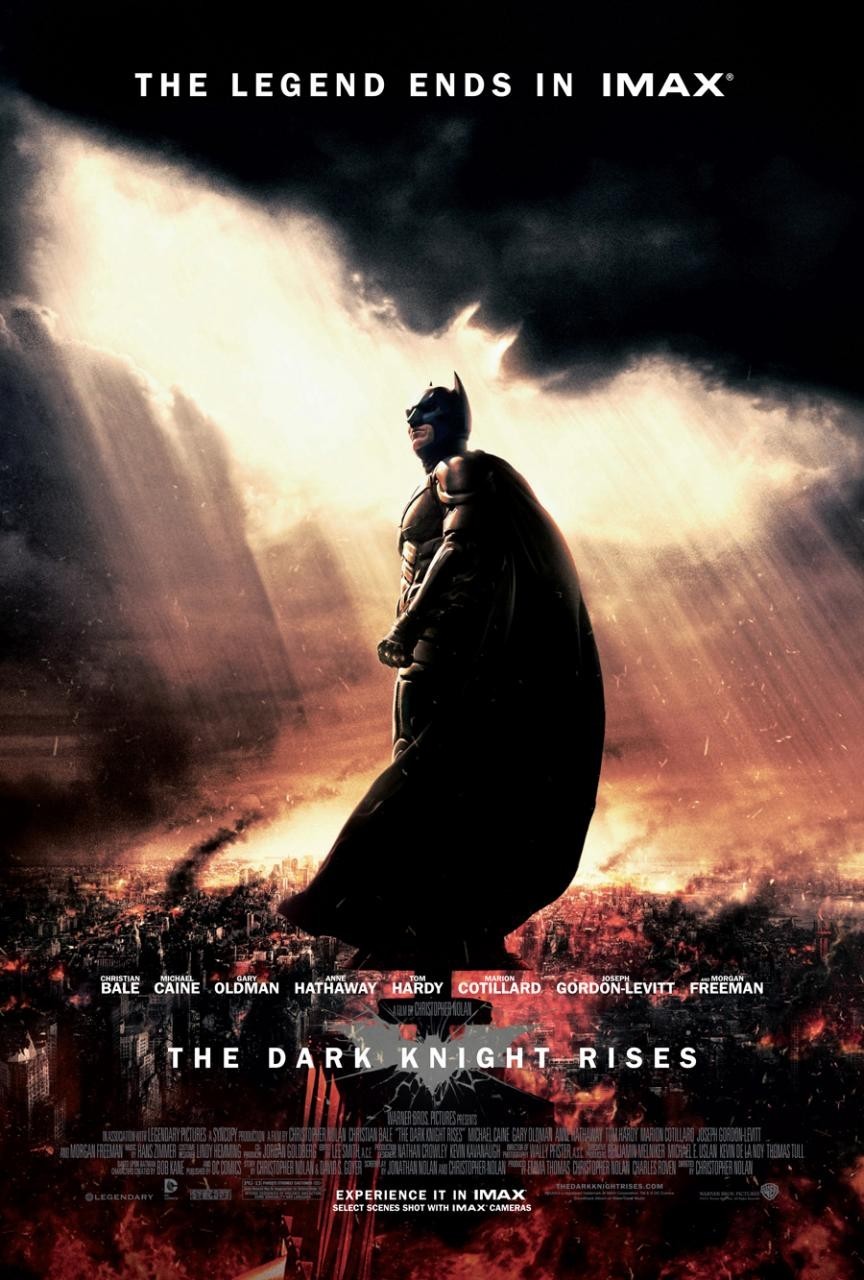 Jag vet knappt vart jag ska börja. Jag kan väl börja från början, för sju år sedan blev Christopher Nolan världskänd för sin version av DC's klassiska antihjälte Batman – Batman Begins. Nu avslutar han sitt arbete med en tredje och sista film i serien, och han gör det storstilat.
The Dark Knight Rises är den bästa filmen jag någonsin sett, den är så perfekt på så många nivåer att jag (som den filmnörd jag är) ryser, skrattar och gråter om vartannat av både förtvivlan och tillfredställelse.
Jag (och två av mina vänner) gråter oss ut ur biosalongen, med skakande händer, andfådda av spänningen, och så fruktansvärt nöjda. Aldrig tidigare, har en film fått mig att vara så nära bristningsgränsen att känslen försvinner från både armar och ben, aldrig tidigare har en film fått mig att gråta så mycket av lycka när eftertexterna rullat. Men Chris lyckades ge Batman det avslut han förtjänade, det liv han förtjänade, och den filmserie han förtjänade. Tack.
English: Words cannot describe the perfection that is Christopher Nolans The Dark Knight Rises. But I can tell you this, Batman truly gets the closure he deserves. Thank you, Chris.